If you have been seriously injured in an ocean, boating or maritime accident in Hawaii you should consider hiring an ocean, boating, or maritime lawyer in Hawaii right away and getting the advice of an experienced ocean, boating and maritime accident attorney. Here at Hawaii Injury Lawyer | Attorney we have been representing the victims of serious injuries and wrongful death resulting from ocean, boating and maritime accidents for over 25 years. For some considerations in finding a personal injury lawyer in Hawaii to assist you, please examine:
Considerations in finding the right injury lawyer in Hawaii
Ocean, Boating, and Maritime Accidents
Deadlines to file Ocean, Boating, and Maritime Accident claims in Hawaii
The deadline for filing a claim in court arising out of an ocean, boating or maritime accident in Hawaii can be difficult to determine. Similar

Deadlines situations may have very different deadlines for filing. Some claims are state law claims and generally follow Hawaii's two (2) year statute of limitations. It must be recalled, however, that pursuant to state law- claims against the City and County of Honolulu and the other counties are generally subject to a 6 month deadline- which means immediate action is often required. Other claims for ocean, boating and maritime personal injury or death fall under federal maritime law which generally has a three (3) year statute of limitations. 46 USC Appendix section 763a. Even under federal law, however, the deadline may be different from claim to claim. Claims against the United States, for example, have a two (2) year statute of limitations 46 U.S.C. section 741, 781. In short it is best to promptly investigate and assert any claim which you think you may have- and to obtain competent legal assistance immediately in determining any filing deadlines which may apply.
Additional Information about Ocean, Boating, and Maritime Accident claims in Hawaii
Investigation of an ocean, boating or maritime accident claim can be difficult and costly. Nonetheless, a timely investigation of all available evidence related to the case may be critical to a

favorable outcome. Maritime Photos and videos of relevant conditions -the inside and the outside of the vessels, the waves or ocean conditions, the reefs, sandbars, signs, buoys and channels, any other dangers giving rise to the accident, the activities being carried on in the area of the accident, etc.- the dive equipment, surfboard, bodyboard or other equipment involved, the area(s) where the injuries and damages were sustained and the injuries and damages themselves may prove invaluable in proving up an accident claim to a claims adjuster, a judge or a jury. Photographic or video documentation of the accident should be done as soon as possible. We here at Hawaii Injury Lawyer | Attorney generally provide a high level of this type of assistance for cases in which we are retained.
Applicable law and choice of forums. Generally, cases involving ocean, boating and maritime accidents include a very complicated hodge-podge of traditional (and often inconsistent) maritime and other ocean and boating related doctrines and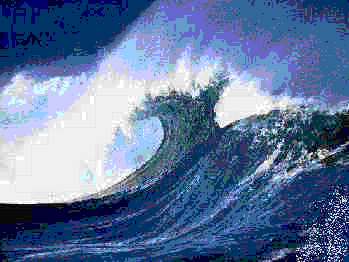 claims. Ocean In spite of the Federal Courts' so-called "exclusive jurisdiction" over admiralty claims, most ocean, boating and maritime accidents have one or more causes of action which can be brought under state law. Often state law is the quickest and most promising avenue for recovery. Sometimes there is more than one state where the action can be brought (and occasionally more than one country). Selecting the correct forum in which to pursue this type of claim can be very important.
Longshore and harbor workers are generally covered for work related injuries by the Longshore and Harbor Workers' Compensation Boating Act.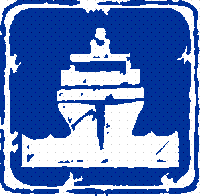 This act provides benefits similar to the federal worker's compensation program, which benefits are also administered by the federal Office of Worker's Compensation Programs (OWCP). The Hawaii Injury Lawyer | Attorney office does not generally handle LSHWCA claims unless they are an integral part of a personal injury claim which we have agreed to handle. Although claims against the employer are barred (in most circumstances) because of the availability of LSHWCA coverage, there may still be claims for recovery against a third party who is independently responsible for the injuries and loss. Where a third party is responsible for the injuries, Hawaii Injury Lawyer | Attorney would be glad to provide a free consultation to see if we can assist you on your case. For more information on the Longshore and Harbor Workers' Compensation Act, please click here: Longshore and Harbor Workers' Compensation Act.
Seamen (Crew members) and the Jones Act
We have an extensive library of information on the Jones Act and seaman cases decided under the Jones Act on this Website.
Jones Act- maritime law and case summaries
The Jones Act provides medical and sustenance payments called "maintenance and cure" to partially cover medical expenses and wage loss after an injury. The Jones Act also provides a cause of action for person injuries caused by negligence or the unseaworthiness of a vessel. Contributory negligence (even on a large scale) is not a bar to such a claim, but only reduces the amount of any damage award on a pro-rate basis. This office does handle Jones Act cases in an appropriate case. Please feel free to contact us for a free consultation.
Cruise Ship Owner/Operator Liability & Passenger Claims
As a preliminary hurdle to cruise ship passengers who wish to make a claim for damages received during a cruise, most cruise ship operators have choice of forum clauses in their contracts of carriage requiring that the injured person file suit in Florida or some other inconvenient place. The U.S. District Court for the District of Hawaii has held such clauses to be "fundamentally fair" unless, for example, the passenger received the contract containing the provision just a few days before departure and therefore had no opportunity to reject the contract without forfeiting the entire cruise fare. Corna vs. American Hawaii Cruises, 794 F. Supp. 1005 (D. Haw. 1992).
While the passengers are aboard the vessel, a cruise vessel operator owes its passengers a duty of care to not negligently injure them and to warn them of any known dangers, Peters vs. Titan Nav. Co., 857 F.2d 1342 (9th Cir. 1988). However, there is also considerable precedent that a vessel operator is not an insurer of its passengers' safety. Hence, not every passenger who is injured onboard a cruise ship is entitled to recover damages. Recovery is usually only available for cruise ship passengers when they are negligently injured by the conduct of the master or crew- or when the owner/operator has failed to warn of known dangers present on the vessel.
The contract of carriage on an ocean going vessel imposes a duty on the carrier to transport passengers safely, exercising reasonable care under the circumstances. Chan vs. Society Expeditions, Inc., 123 F.3d 1287 (9th Cir 1997). The duty of "reasonable care under the circumstances" has been described as ". . . requiring more diligence on the part of the ship owner with respect to risks that are not normally encountered by passengers in their shoreside lives."
For risks while a cruise ship passenger is outside an area controlled by the vessel operator/owner (eg involved in a shoreside activity), there is an issue as to whether or not the person falls within the definition of "passenger" for purposes of the contract of carriage and maritime law. There is a split of authority on this issue in other jurisdictions and it does not appear that any 9th Circuit or the Hawaii District Court has ruled on this issue. If the person is still considered a "passenger" entitled to a duty of due care from the vessel owner/operator while on shore, then it is probable that our courts would apply standard shore based rules of negligence. For example, if the vessel operator/owner has actual or constructive notice of a safety problem off the vessel and if it is dangerous enough so that a reasonable man would give warnings to the passengers for safety reasons, then it is likely that the owner/operator probably has a duty to warn its passengers of the danger.
Other Links of Interest
U.S. Coast Guard boating information The recreational boating section of the U.S. Coast Guard Web site provides news, statistics, recall information, safety information and applicable regulations for the recreational boater. Contact information for all recreational boat manufacturers in the U.S. is also provided.